The West Indies batsmen batted in a quick manner and blew up the Australian bowling. He hit a total of 13 sixes in the match, while Australia's batsmen were able to hit only two sixes.
West Indies beat Australia in the second consecutive T20 match. The Windies team, playing under the captaincy of Nicholas Pooran, won the second match by 56 runs. Batting first, West Indies scored 196 for four with Shimron Hetmyer's stormy half-century and his 103-run partnership with Dwayne Bravo. After this, Australia were bundled out for 140 runs on the basis of three wickets from Hayden Walsh Jr. With this West Indies took a 2-0 lead in the five-match series. Australia's team is looking for a finisher in this format. She wanted to complete this quest through the series against West Indies but this work is still incomplete. At the same time, there is a serious risk of losing the series on him. After the defeat in the second match, former West Indies cricketer Ian Bishop hit out at Australia. He said, 'Instead of looking for the finisher, Australia is finishing itself.' Many amazing records were also made in the West Indies-Australia match. In these, West Indies were in the advantage, then Australia suffered.
2/5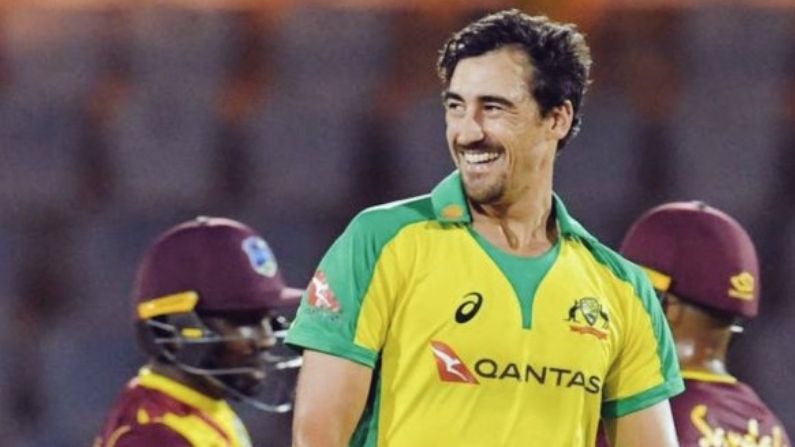 In the second T20 match against the West Indies, Australia's Mitchell Starc was the biggest hit. 49 runs went in his four overs and he did not get a single wicket. This was the second consecutive match when Mitchell Starc's quota of four overs exceeded 10 runs per over. He went for 40 runs in four overs in the first match. He has not got a single wicket in this series so far. The funny thing is that Starc's most runs in international T20 matches have been spent against the West Indies. Seven years ago, he gave 50 runs against the same team in the 2014 T20 World Cup and then gave 49 runs in the match on 10 July.
3/5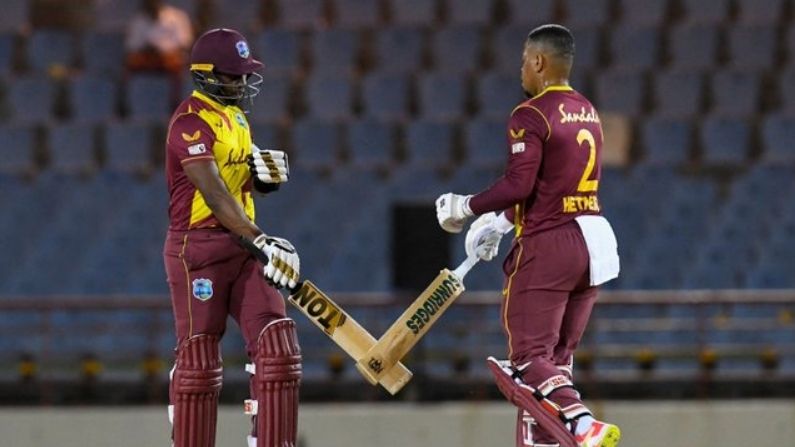 Mitchell Starc hit a total of five sixes during the second T20 match. All these sixes hit him by five different batsmen. With this, he became the first bowler on whose balls five different batsmen hit sixes in an innings. Andre Russell, Dwayne Bravo, Shimron Hetmyer, Lendl Simmons and Andre Fletcher hit sixes off Mitchell Starc's balls in the second T20I.
4/5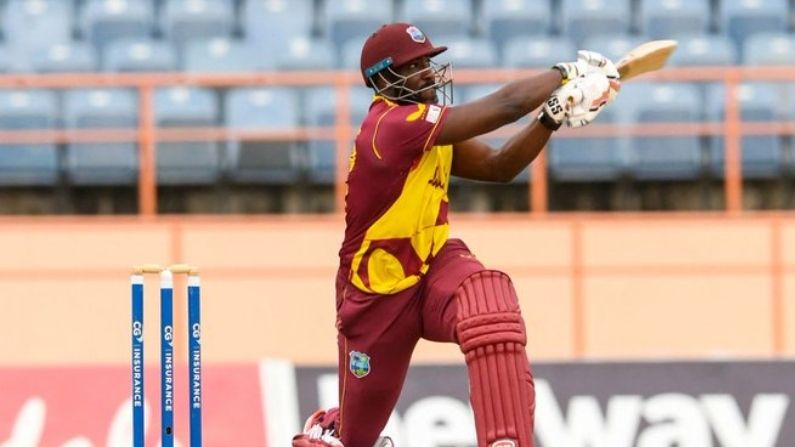 West Indies blew 13 sixers during the match. With this, the team made the record of hitting the fastest 100 international sixes in matches in a calendar year. This team has done this feat in just 10 matches in the year 2021. The Windies team left the New Zealand team behind, which had hit 100 sixes in 12 matches in 2019. West Indies and New Zealand are present at number three in this list. In 2012, the West Indies had hit 100 international sixes in 13-13 matches in 2018.
5/5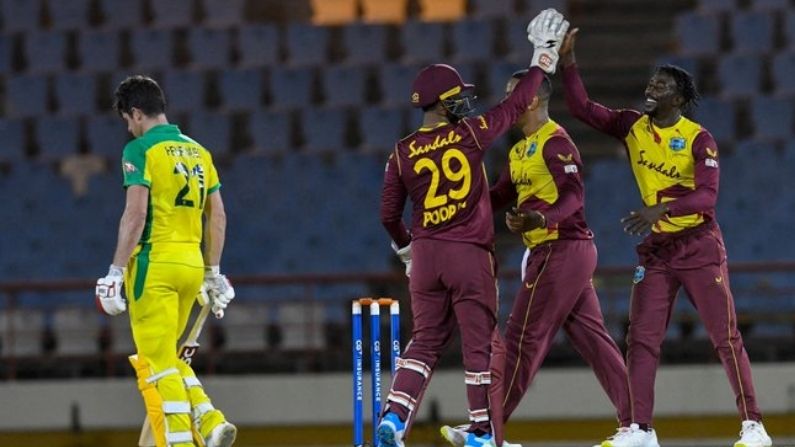 In the second T20 match against the West Indies, Australian leg-spinner Adam Zampa bowled four overs and conceded 36 runs. With this, he became the second Australian bowler to score 1000 runs in T20 cricket. He equaled Shane Watson. Watson has given 1187 runs in 930 balls while Zampa has given 1034 runs in 887 balls. Interestingly, both of them have also bowled the most number of balls in T20 for Australia.
.