The 14th season of the Indian Premier League will begin from April 9 with the Royal Challengers Bangalore and Mumbai Indians clash. The final is to be played on 30 May.
The team of Chennai Super Kings has won the title thrice. Under the captaincy of Mahendra Singh Dhoni, the team will try to win the title once again. The team's first match will be against Delhi Capitals on 10 April.
2/8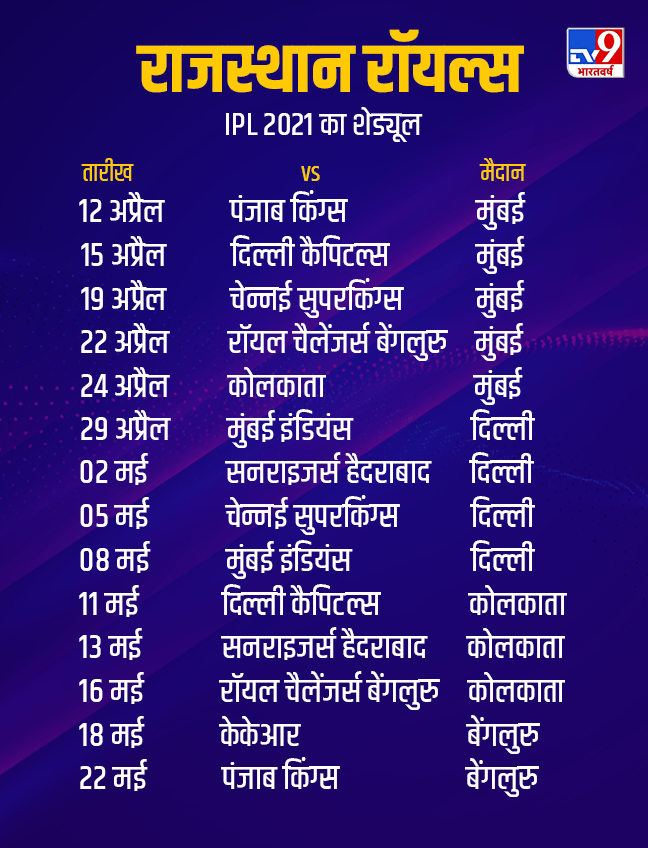 The team of Rajasthan Royals will also come down as the changed captain this time. This time, the captaincy of the team has been given to Indian wicketkeeper batsman Sanju Samson. Their first match will be played against Punjab Kings in Mumbai.
3/8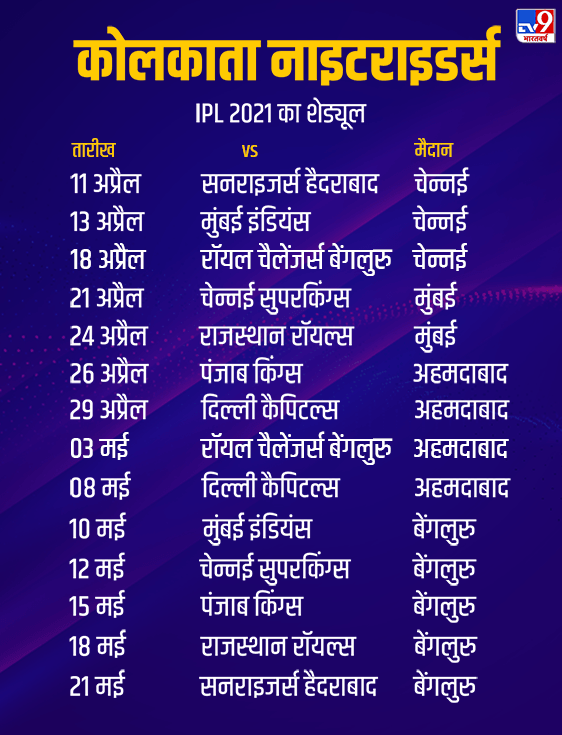 Kolkata Knight Riders, captained by Oyen Morgan, have been struggling in the last few seasons. This year she will start her campaign against Sunrisers Hyderabad on 11 April.
Kolkata Nightriders
4/8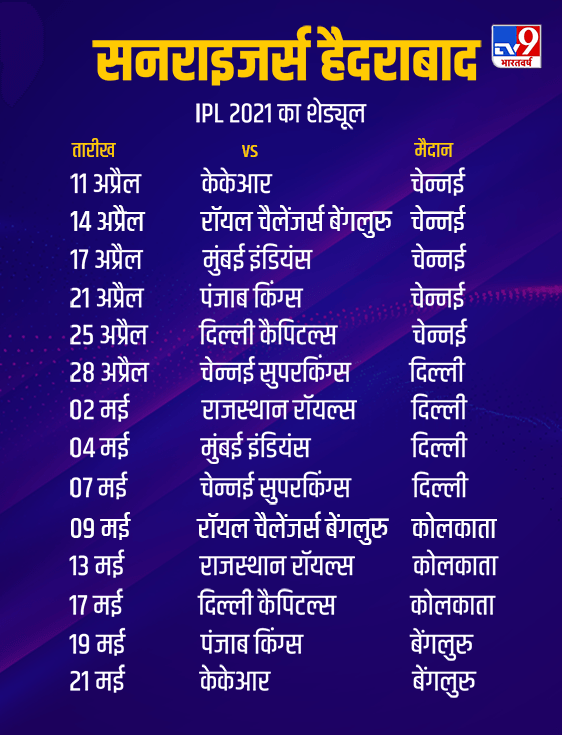 The team of 2016 champion team Sunrisers Hyderabad will also come under the captaincy of David Warner this time. The team will have their match against Kolkata Knight Riders on 11 April. This match will be played in Chennai.
Sunrise Hadrabad
5/8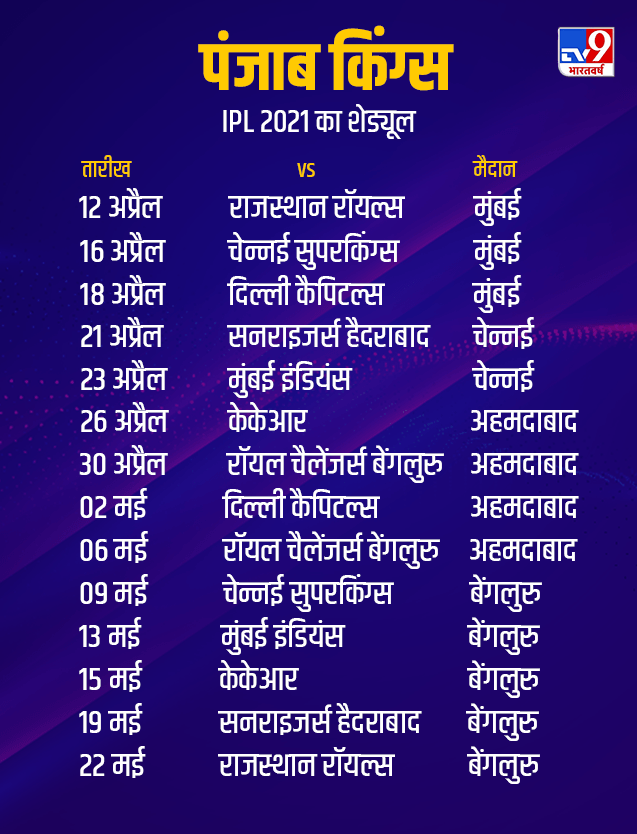 Punjab Kings, captained by KL Rahul, will play their first match this time against Rajasthan Royals on 12 April. This match will be played at the Wankhede Stadium in Mumbai.
Punjab Kings Slide
6/8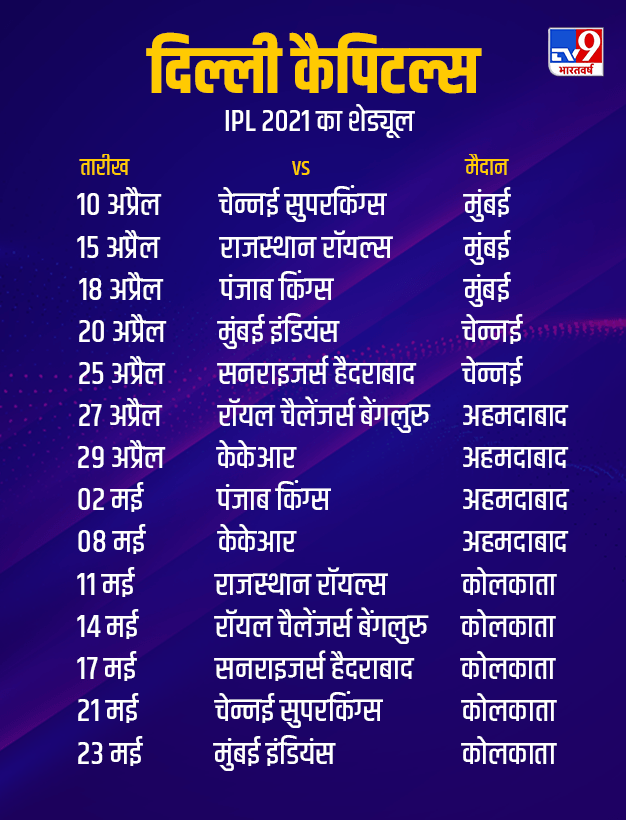 The team of Delhi Capitals will descend this time under the leadership of new captain Rishabh Pant. Last season, the Delhi team lost to Mumbai Indians in the final. This time the team will start the campaign against the Delhi Capitals on 10 April.
Delhi Capital Slide
7/8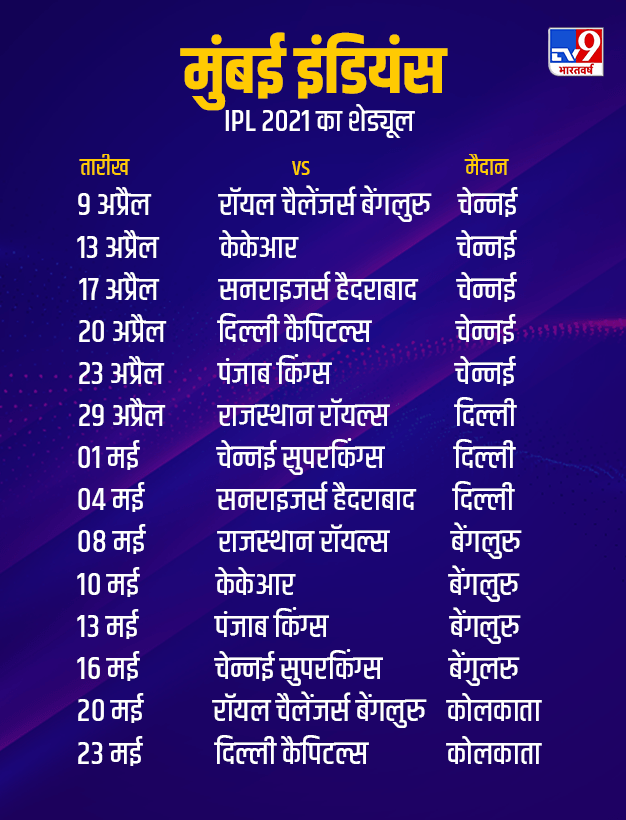 Defending champion Mumbai Indians is the second team in the IPL to have defended their title. The five-time champion will play their match this season against Royal Challengers Bangalore, captained by Virat Kohli, on April 9.
Mumbai Indians Slide
8/8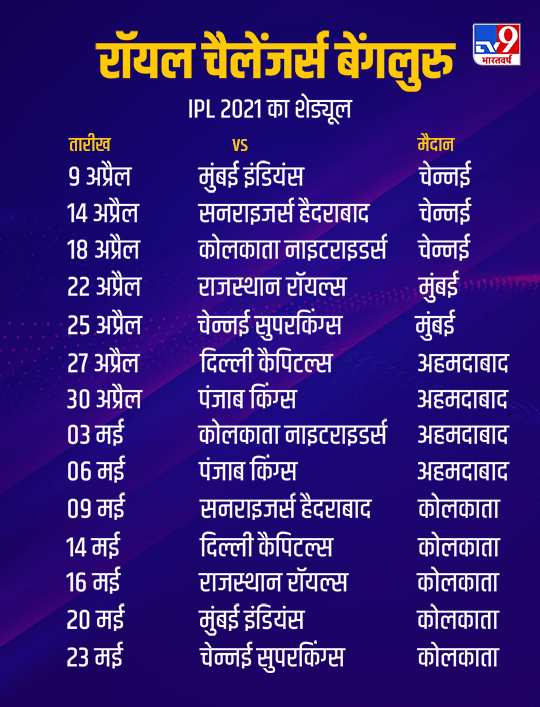 Last year, the team of Royal Challengers Bangalore, led by Virat Kohli, reached the playoffs after a long time. This time he will have to face the defending champion Mumbai Indians in their first match. The first match between the two will be held in Chennai on April 9.
Royal Challenger Banglor
.