As long as this batsman remained on the field, the heartbeat of the bowlers was fast because its stormy style was another name for fear.
When the stormy batsmen of the world are counted, then the name of Sanath Jayasuriya is sure to come in it. This is the batsman who changed the definition of opener batting in limited overs and created such a place of aggression which is alive till date. Today is the birthday of Sanath Jayasuriya, the former captain of Sri Lanka and one of the great batsmen. This left-handed batsman has taken the wind out of the bowlers with his bat, not once but many times. His being on the field was a time for the bowlers. He played many stormy innings, but we are going to tell you about some of his selected innings. (File Photo)
2/6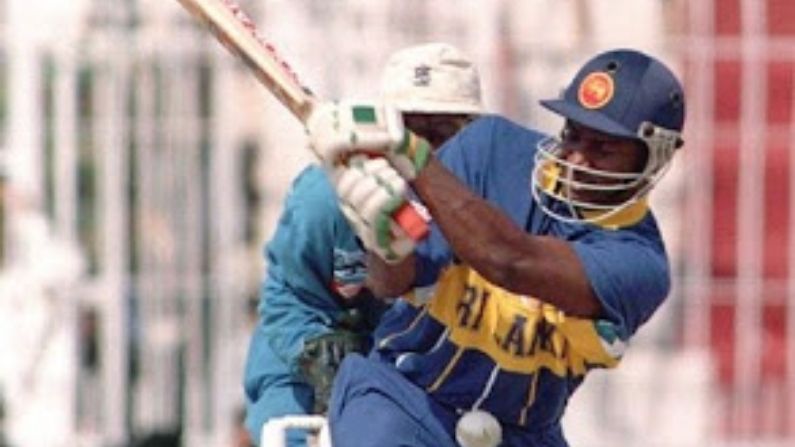 Sri Lanka won the World Cup for the first time in 1996 and Jayasuriya was adjudged Player of the Tournament in this World Cup. Jayasuriya played brilliant innings in this World Cup, but there was one innings that left its own mark. Jayasuriya scored 82 runs in just 44 balls against England in the quarter-finals. The special thing was that he started slow, but then pressed his foot on the accelerator and completed fifty runs in 30 balls and scored 32 runs in the next 14 balls. Winning this match, Sri Lanka stepped into the semi-finals. (File Photo)
3/6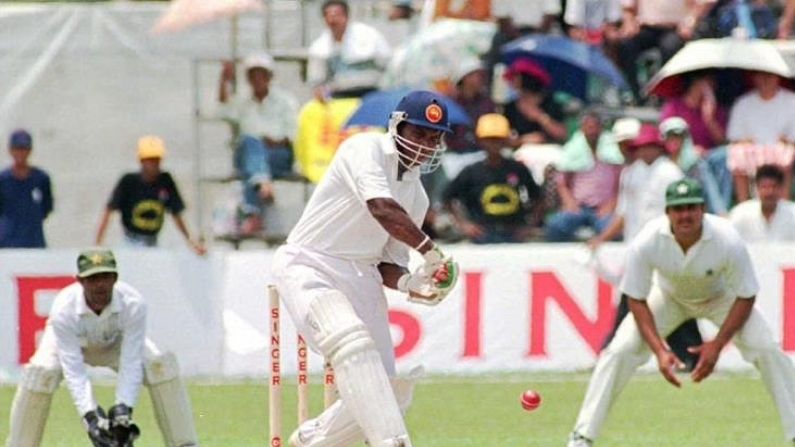 After making Sri Lanka the world champion, Jayasuriya's storm was moving further. A tri-series was being played between Sri Lanka, India and Pakistan in Singapore and in one match of this series Jayasuriya's storm was seen in which the legendary bowler of Pakistan flew away. Jayasuriya completed a century in just 48 balls in this match, which was the fastest century in ODIs at that time. The left-handed batsman played an innings of 134 runs in 65 balls which included 11 fours and as many sixes. Sri Lanka scored 349 for nine in 50 overs in this match and defeated Pakistan by 34 runs. (File Photo)
4/6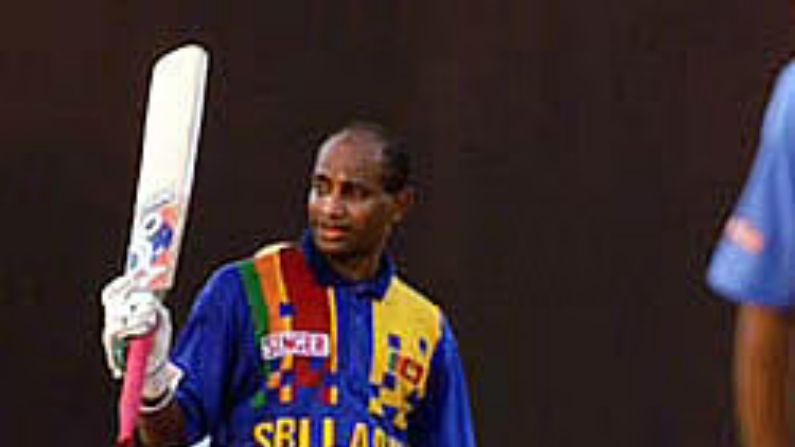 The match played between India and Sri Lanka in Sharjah on 29 October 2000 is remembered because the Indian team was bundled out for just 54 runs in this match, which is their lowest score in ODIs, but to remember this match. Another reason for this is the storm of Jayasuriya. Batting first in this match, Sri Lanka scored 299 runs for five wickets, out of which Jayasuriya alone scored 189 runs. He faced 161 balls and hit 21 fours and four sixes. (File Photo)
5/6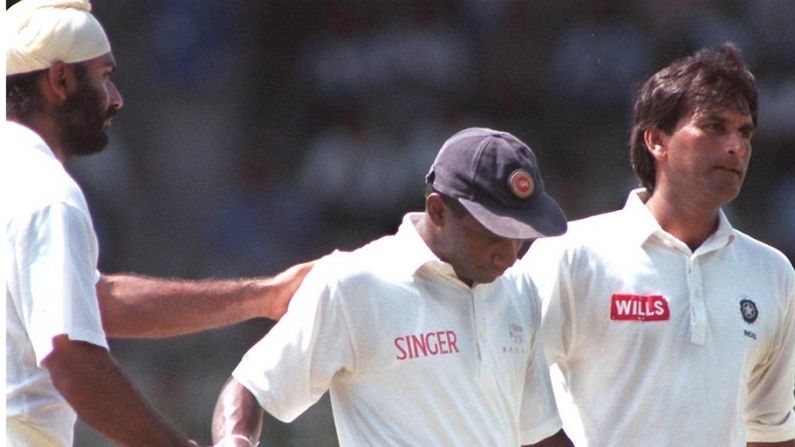 Not only in ODIs but also in Tests Jayasuriya created a lot of ruckus. In Tests also, Indian bowlers beat fiercely. India was on a tour of Sri Lanka in 1997 and tried to win the series in Sri Lanka. In the Test match played in Colombo, India declared their innings for 537 for eight on the basis of brilliant century innings by Navjot Sidhu, Mohammad Azharuddin and captain Sachin Tendulkar, but it was to start from here. Jayasuriya took the news of Indian bowlers fiercely in this match and played an innings of 340 runs. He was supported by Roshan Mahanama who scored 225 runs. (Pic Credit ICC)
6/6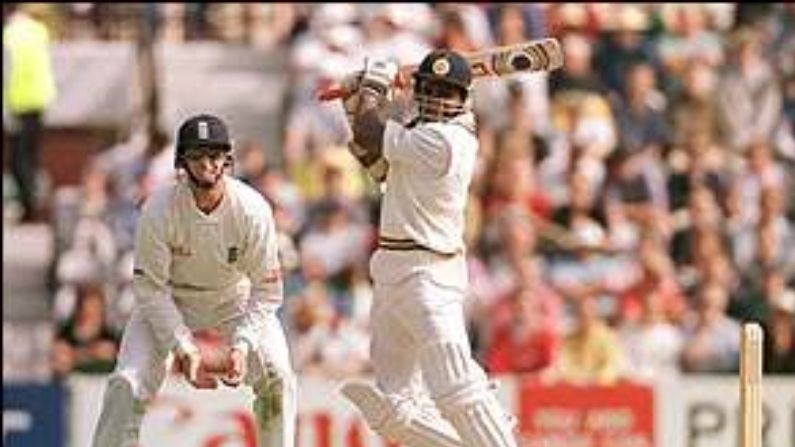 In 1998, Sri Lanka toured England where apart from ODIs, it was to play a Test match. The match was to be held at the Kennington Oval. England batted first and scored 445 runs. After this, Jayasuriya, who played an innings of 213 runs on British soil, spoiled all his mathematics. It was proved by his innings that this left-handed batsman can swing, can also rain on wavy balls and can get runs fast. (File Photo)
.