The Uttar Pradesh assembly election is over and in such a situation, 11 BJP ministers have lost the assembly elections from their seats in Uttar Pradesh, in such a situation, there were speculations that the Bharatiya Janata Party will make these ministers candidates in the upcoming MLC elections, but the Indian public Party sources have told that this time the Bharatiya Janata Party is going to repose confidence in new faces. On the other hand, in this historic victory, 11 ministers of the Bharatiya Janata Party have not been able to save their seats.
The most popular face among the losing ministers is that of Uttar Pradesh Deputy Chief Minister Keshav Prasad Maurya. But this time Pallavi Patel from Samajwadi Party defeated Keshav Prasad Maurya by more than 7000 votes in Sirathu assembly seat.
read this also Aamir Khan, who turned 57, broke his silence on the second divorce and Fatima's affair for the first time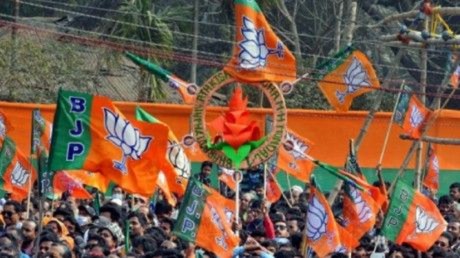 Apart from this, Suresh Rana from Thanabhavan seat, Moti Singh from Patti, Chhatrapal Singh Gangwar from Baheri, Chandrika Upadhyay from Chitrakoot, Anand Swaroop Shukla from Bairia, Upendra Tiwari from Phephna, Ranvendra Singh Dhunni from Hussain Ganj, Lakhan Singh Rajput from Dibiyapur, from Etawah Satish Dwivedi, Sangeeta Balwant from Ghazipur had to face a crushing defeat in this time's assembly elections.
For all the news of the country and the world, subscribe to our YouTube channel 'DNP India' now. You can send us FACEBOOK, INSTAGRAM and TWITTER can also follow,
: Language Inputs
"This post is sourced from newspapers, magazines and third-party websites. For more information please check NewsNCR Disclaimer"
.