Prayagraj :
Lokesh Raj, a final year BTech from Computer Science and Engineering at Motilal Nehru National Institute of Technology (MNNIT).
Lokesh Raj Singhi) Singhi has got a job on a package of 1.18 crores annually. Amazon Web Services has offered Lokesh this huge amount to work as a Software Development Engineer.
This is the biggest package job in the country after the COVID-19 period. This year neither NIT nor any IIT student has got a job with such a huge package. On the other hand, if we talk about MNNIT, then it is the second largest package here. Earlier, Uday Jalan, a student here, got a job of Rs 1 crore 35 lakh annually.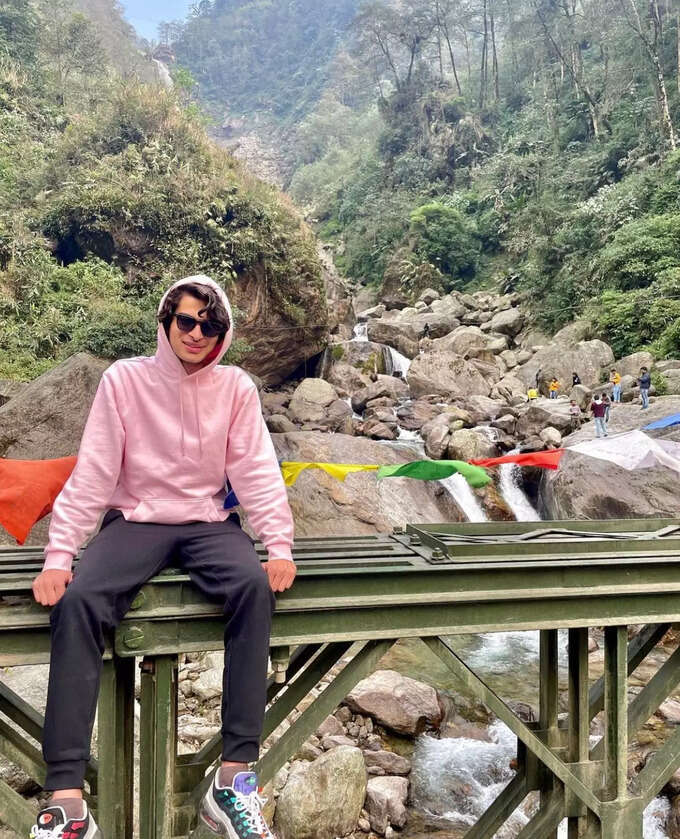 Lokesh is a resident of Churu, Rajasthan.
Lokesh's father Lalit Raj Singhi is originally from Bidasar village in Churu district of Rajasthan. He runs a computer parts business in Kathmandu, the capital of Nepal. His elder son Kriti Raj Singhi is a software engineer in the United Kingdom (UK). Mother Anju Singhi is a housewife. The family currently resides in Nepal.

Lokesh will join on August 3
Lokesh will join in Dublin, Ireland on 3 August. Lokesh told that he focused on his studies even during the Corona period. Lokesh, who took admission in BTech in 2018, loves swimming, basketball and traveling besides studies.
Lokesh had taken admission in MNNIT in 2018. It is his final semester now. Lokesh told that he had got a job in campus placement but did not get that big package. I was constantly exploring myself. Was trying to get a better packel. Amazon has given me a job of 1.18 crores per annum package in Dublin, the capital of Ireland. I knew that this would get a better package job, but I did not think that I would get such a big package job. More than me, my friends and my parents are excited and happy about my package.

Lokesh gave the mantra of success
Lokesh has given the mantra of success to the youth who are dreaming of improving their future by doing B.Tech. Lokesh says that do hard work but at the same time smart work is also necessary. Always keep your goal in mind and move forward. Don't be distracted. Stay focused. Keep looking for opportunities after completing your studies. Keep honing your skills too. Never be satisfied with little. Always keep looking for the better. One day the expected success will be in your hands.
The director said, it is a matter of pride for us
Director Prof. RS Verma said that Lokesh Raj Sindhi, a brilliant student has brought laurels to the institute. Congratulating Lokesh on his extraordinary achievement, he honored him with a citation. Also said that it is a matter of pride for the institute. This will inspire other students. By achieving maximum number of students, they will bring laurels to the institute. The Director then informed that the institute has a reputed alumni network in the software industry. It is known for its placement statistics, which sets new benchmarks every year.
: Language Inputs
"This post is sourced from newspapers, magazines and third-party websites. For more information please check NewsNCR Disclaimer"
.