Such waste is being used to make paper ash, which has become completely waste. It is no longer usable and cannot even be recycled anymore.
Incredible Road in Spain: Special road being built in Spain (Photo: FB@dw)
Roads play a major role in the progress of any country. Roads have a direct connection with the economy. But at the same time they also have a connection with the environment. Infrastructure sectors like roads, bridges affect the environment to a great extent. You will know the reason further in this report, but first you tell that have you seen the paper road? No!
You will think that what kind of question is this… There will be a road of paper too? But our answer is yes! Paper roads can also be built and this is happening in the European country of Spain. Such roads are being built in 'La Fondala Figueira', a municipality of Valencia, whose secret is hidden under its surface.
Use of waste paper ash instead of cement
According to the report of the German website Deutsche Welle, the Spanish company Aciona has used the ashes of scrap paper instead of cement in the construction of these roads. You and we know that strong cement is needed to build a road. But engineers say that the ash which is being made by processing the waste paper, has all the qualities like cement.
As emphasis is being laid on sustainability in roads, bridges and other infrastructure besides houses, the role of this ash is going to be important. The road to La Fondala Figueira is one of three pilot projects in which paper scrap ash is being used instead of cement. The company plans to work in the same manner for international projects in future.
More emissions of carbon monoxide into the environment!
Concrete is the basis of large-scale infrastructure across the world and voices are rising against it, as cement is used on a large scale. It is believed that emissions of the environmentally dangerous gas carbon monoxide (CO2) have been much higher than the commercial aviation industry. But according to a UN panel, the cement industry's CO2 emissions in 2019 were three times that of the commercial aviation industry.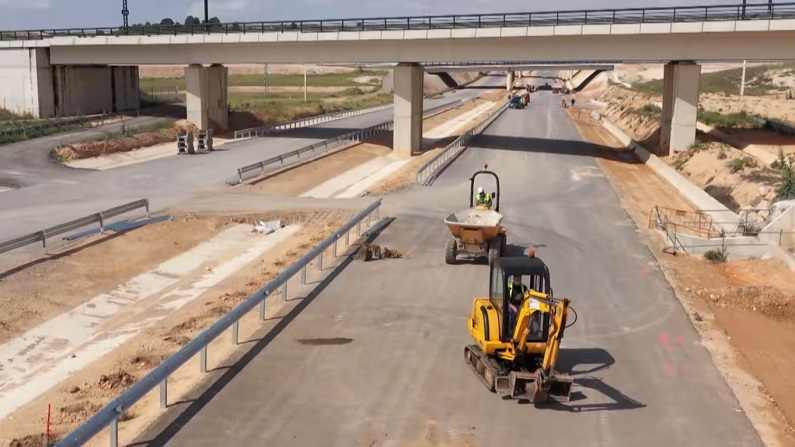 Important step towards environmental protection
At that time, the commercial aviation industry had CO2 emissions of 0.9 billion tonnes, while the cement industry had CO2 emissions of 2.7 billion tonnes (Source: IPCC). Another UN report says that resource use in manufacturing is responsible for 38 percent of global emissions. In such a situation, reducing the consumption of cement used in the construction sector is even more important from the point of view of environmental protection.
Great use of waste papers
Akiona, a company making roads from paper scrap ash, says that paper ash will be helpful in reducing carbon emissions. But it has many other advantages. Such waste is being used to make paper ash, which has become completely waste. No longer usable and can't even be recycled anymore.
In such a situation, these waste papers were completely garbage and they were used to fill the pits of the land or simply dumped with garbage. But now these wastes are also being used eco-friendly in a new way.
Saving of cement and also better for the environment
Akiona's project manager Juan Jose says that the use of waste paper in place of cement by making ash is very beneficial for the environment. If this continues, we will be able to save 18,000 tonnes of cement and reduce CO2 emissions by about 65 to 75 percent. The company is also working on a plan to use the ash on a large scale for international projects.
'Junk paper' is not a waste but a resource
The supporters of environmental protection are also considering it as a good initiative. Experts say that using paper ash in this way is a great initiative. Such eco-friendly efforts for the environment are being done in other areas as well. From textile to packaging industry, fish farming is also being done in the pulp making water. Therefore, waste paper should not be considered as a waste but a resource.
Also read: CAR-T therapy is proving effective in the treatment of cancer, know everything about it….
.