Bengal Election 2021: Political controversy in Bengal has been stirred up after the state's CM and TMC supremo Mamata Banerjree's call for the CRPF jawans to encircle it.
File photo: Jayaprakash Majumdar, Election Commission and Mamta Banerjee.
Political rhetoric has intensified before the fourth phase of the West Bengal Assembly Election. The political controversy in Bengal has been sparked after the state's CM and TMC supremo Mamata Banerjree's call for the CRPF jawans to encircle it. BJP has condemned CM's statement and demanded to censor him. With this, the BJP delegation met the Election Commission and submitted a memorandum, calling it anti-constitution and demanded action from the Election Commission. The delegation included Shishir Bajauria and other BJP leaders.
On the CM's statement, BJP's state vice-president Jayaprakash Majumdar said, "If any political party opposes or comments on any military or paramilitary force, it is completely unconstitutional. Is against the constitution. I think this is an anti-state act. Shouldn't the Election Commission revoke TMC's recognition? "
Mamta is speaking the language of Maoists
The BJP leader further said, "Such remarks can be made by Maoists." Military, paramilitary forces protect the country. Mamta is attacking him. With what authority is she attacking? It seems that she is attacking under the influence of power. It is completely anti-constitutional. "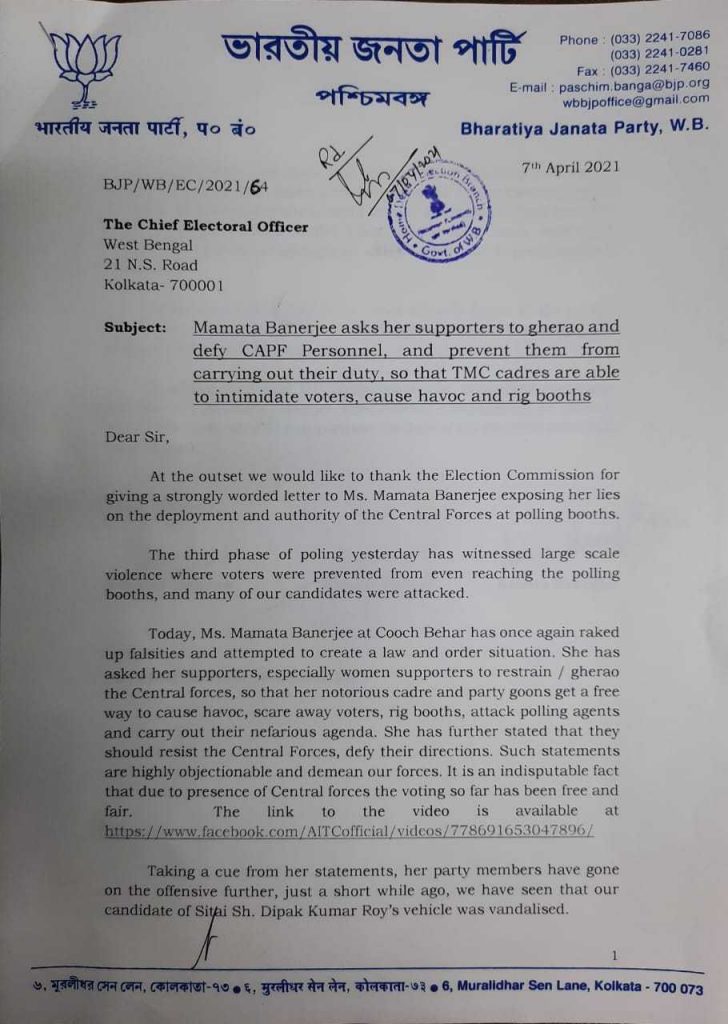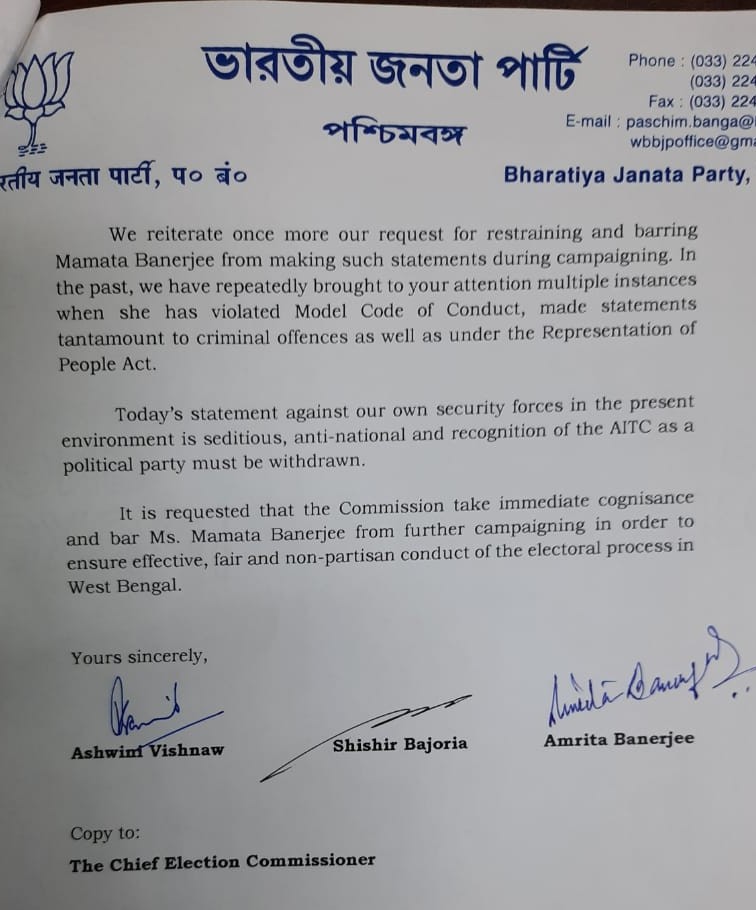 Also read- West Bengal Election 2021: 'CRPF jawans disturb, then do siege,' Mamta Banerjee spoke in Cooch Behar
Mamta has threatened in Cooch Behar's meeting
Mamta Banerjee said on Wednesday when she attacked the candidates in Arambagh in Cooch Behar's assembly, "I am telling my mother and sisters that someone from outside should come and cause trouble and if the CRPF comes and causes trouble , Then surround it. " He said, "One group will surround the CRPF, one group will go to vote. If you just keep a siege, then the vote will go. This is BJP's trick. Understanding the situation, the siege should be done in such a way that if five people are surrounded, then five people will vote. "
Also read – Mamta was angry with Amit Shah, said – 'Sitting in Kolkata, plotting, who is running the Election Commission?'
Also read- Uproar in Bengal elections, TMC candidate Sujatha Mandal ran with sticks, complaint to Election Commission
Now read all the news of West Bengal in Bangla, click tv9bangla.com
.