Salman Khan At Marathi Movie Event
Dharmaveer- Mukkam Post Thane Trailer: Pictures of Salman and CM Uddhav Thackeray laughing together have come out from the event. It can be seen in the photos that Salman's seat has been put at the fore with CM Thackeray.
Marathi Movie Dharmveer Trailer Launch : The trailer of Dharmaveer-Mukkam Post Thane has been launched. All the big celebrities were involved in the trailer launch event of this film. From Maharashtra Chief Minister Uddhav Thackeray to Superstar Salman Khan (Salman KhanTill ) appeared in this event party. Apart from this, many other Bollywood celebs were seen who were seen supporting this film a lot. Salman and CM Thackeray from the event (CM Uddhav ThackerayMany pictures of laughing together have come to the fore. It can be seen in the photos that Salman's seat has been put at the fore with CM Thackeray.
Salman Khan and CM Thackeray were seen sitting together
During this, Salman and CM Uddhav Thackeray also went on stage together. Let us tell you, Marathi film 'Dharamveer' has been produced by Sahil Motion Arts and Zee Studios. At the same time, Eknath Shinde and Minister of Urban Development of Maharashtra are also associated with the film. In such a situation, superstar Salman Khan was especially seen supporting this film.

There were many other stars in this event who had come to grace the ceremony. One of these was 'Jaggu Dada' i.e. Jackie Shroff. In the event, Jackie appeared completely cool in her 'Bidoo' style.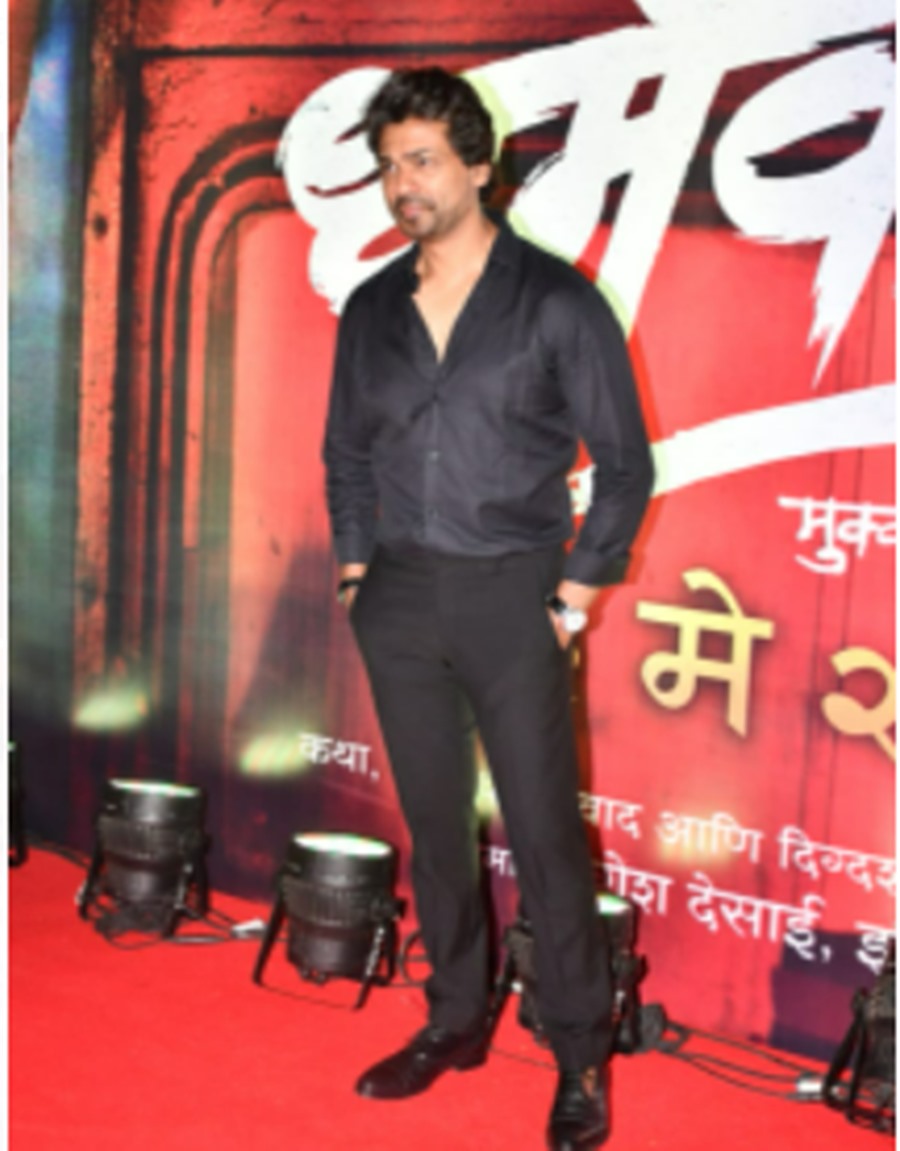 Actor and filmmaker Nikhil Dwivedi also reached the ceremony. Nikhil looked very bright in a black shirt and black pants with black shoes.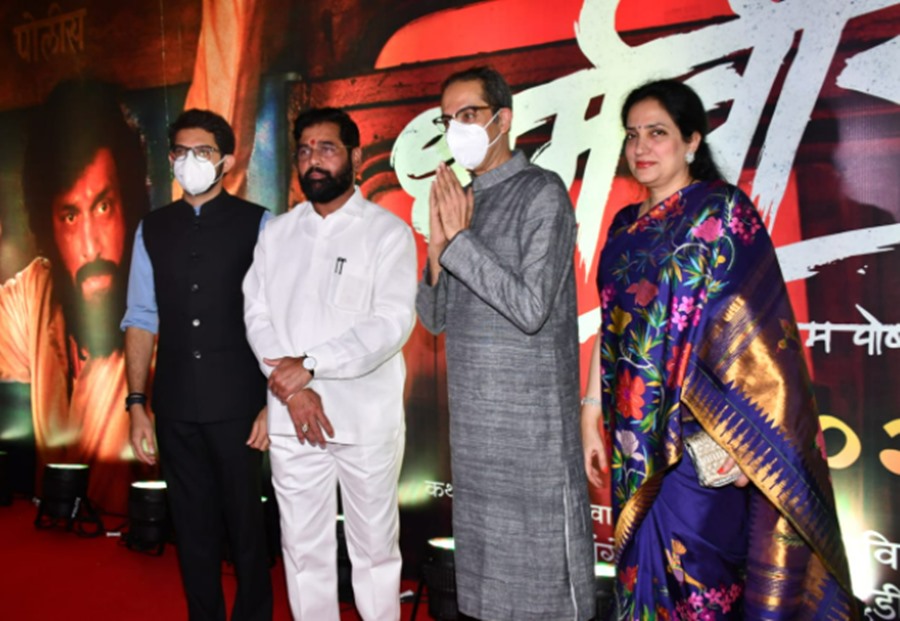 Uddhav Thackeray had arrived with son Aditya Thackeray to attend the event. While the CM wore a gray kurta, Aditya was seen in a black vest and blue shirt.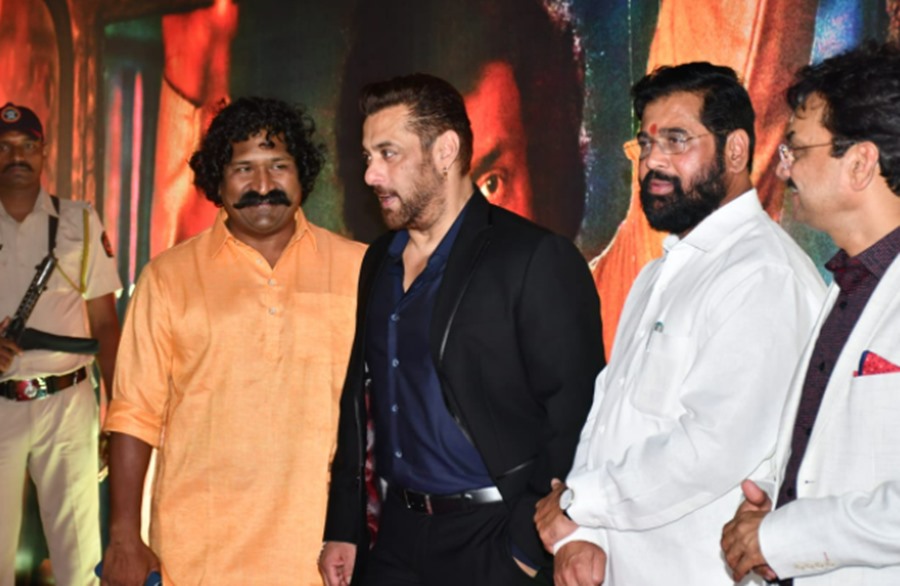 Superstar Salman Khan's style is unique. The actor looked royal in a black suit and navy blue shiny shirt.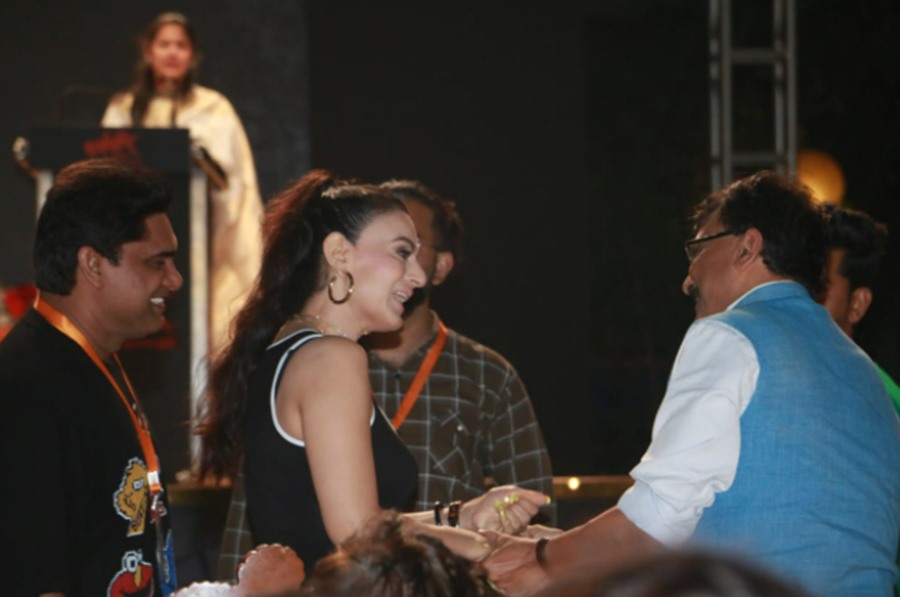 Actress Amisha Patel also reached this event. The actress appeared in black lower and black-white lineup Ganji.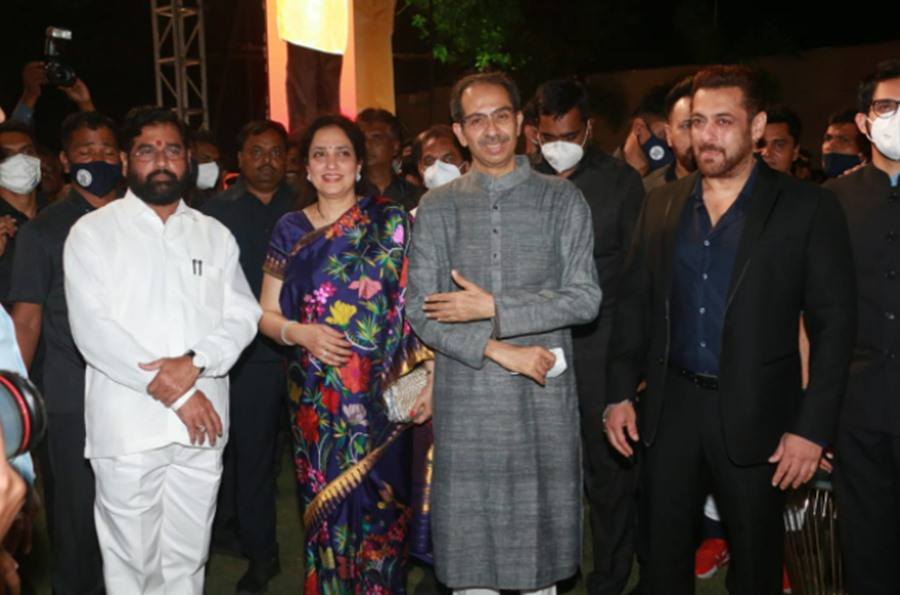 Salman Khan with CM Uddhav Thackeray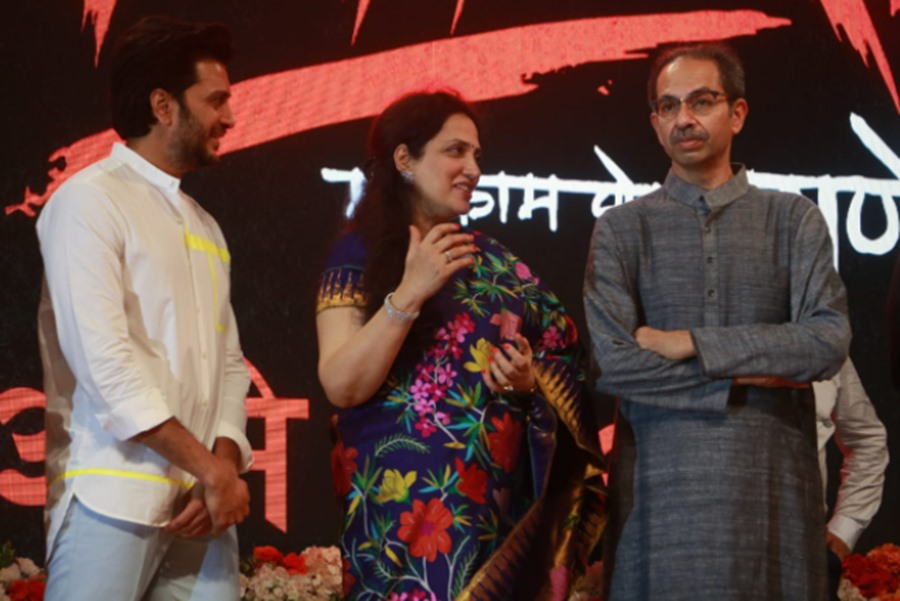 Riteish Deshmukh also appeared with Uddhav Thackeray at the event.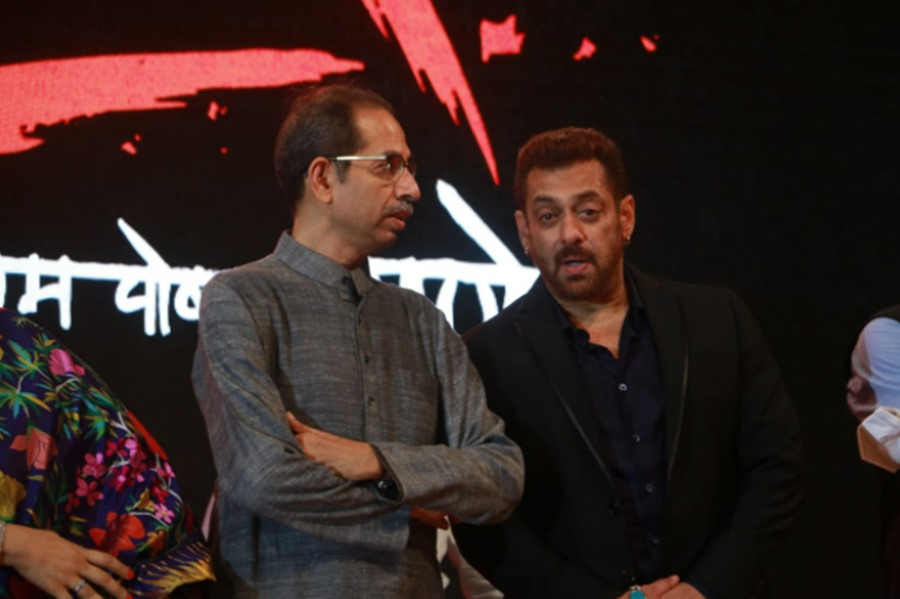 Salman Khan listening to Uddhav Thackeray.
According to a report in Bollywood Hungama, prominent personalities from the film industry and politics had given their consent to be a part of the event. A source had told the portal, 'Dharamveer is a biopic of late Shiv Sena leader Anand Dighe. Uddhav Thackeray's father founded Shiv Sena. Hence, he decided to happily participate in the trailer launch as it pays tribute to one of the most respected leaders in the history of Shiv Sena.
: Language Inputs