India honored at Cannes Film Festival
India will be honored for the first time at the Cannes Film Festival on its 75th anniversary between May 17 and May 25. Deepika Padukone will participate as a jury member in this festival.
Cannes Film Festival this year ( Cannes Film Market) India will appear as a country that will be honored with official honours. This honor will be given to the country from May 17 to May 25. This is happening for the first time that the country is being respected in the Cannes market. With this, this honor is being given to India for the first time. At the same time, in the future with different countries, the new tradition will be continued like every year. Let us tell you that it is a matter of coincidence that India is celebrating the 75th anniversary of its independence from British rule. Also, the Cannes festival is celebrating its 75th anniversary. Cannes Market Celebration (Cannes Market Celebration) will be launched on May 18 at Majestic Beach. Market executive directors Jerome Paillard and Guillaume Esmiole will also participate during the festival. Also, India's Information and Broadcasting Minister Anurag Singh Thakur will also attend and deliver a speech on the occasion.
India will be prominently visible during the entire event this year. At the same time, this time Bollywood actress Deepika Padukone has been selected to be a part of the exclusive and very illustrious jury of the 75th Cannes Festival. The festival today announced Indian superstar Deepika Padukone as part of the eight-member jury of the international competition. French actor Vincent Lindon will preside over the jury.
Other names to join the jury include Iranian filmmaker Asghar Farhadi, Swedish actress Noomi Rapace, actress screenwriter producer Rebecca Hall, Italian actress Jasmine Trinka, French director Lado Lee, American director Jeff Nichols and Norwegian director Joachim Trier. Huh.
The festival will run from May 17 to 25
She made her Hollywood debut with Vin Diesel's The Return of Xander Cage. He made the film Chhapak under his production house. In 2015, he started the Live Love Laugh Foundation.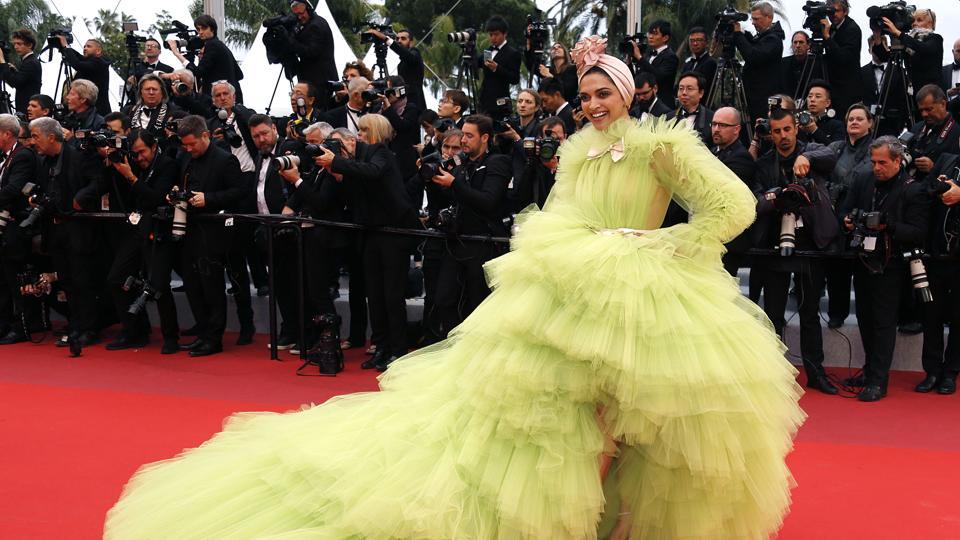 This organization works on mental health. Subsequently in 2018, Deepika was named as one of the 100 most influential people in the world. The film festival will run from May 17 to May 28.
These celebrities will participate in this program on May 19
French actor Vincent Lindon is the Jury President of the 75th Festival de Cannes! Along with his eight jury members, he will reward one of the 21 films in Competition with the Palme d'or, on Saturday May 28, during the Closing Ceremony. #Cannes2022
https://t.co/8CTJtGOIQ6 pic.twitter.com/U6bdPGq1Xy

— Festival de Cannes (@Festival_Cannes) April 26, 2022
Apoorva Chandra, Secretary, Ministry of Information and Broadcasting, Government of India, Prasoon Joshi, chairman of the Central Board of Film Certification of India, and Indian filmmaker Shekhar Kapur will attend the program The Content Hub of the World, being held on May 19.
Goes to Cannes will be held on May 21
Apart from this, 'Goes to Cannes' to be held on May 21 will also be screened at the festival. The India Pavilion will be inaugurated on May 18 at Village International.
Animation Day will be on 22 May
Then on 22 May, an animation-dedicated networking cocktail will showcase India's talent and talent as part of MIB's Animation Day.
: Language Inputs